Payment is expected at the time services are rendered unless prior financial arrangements have been made.  For your payment convenience, we accept CareCredit, Visa, Master Card, Discover, American Express, checks and cash.  For balances over $300.00, we offer interest free financing through CareCredit upon approval.
For our patients with dental insurance : We will file a courtesy claim at your visit, but we require your portion to be paid as treatment progresses.  Any claim outstanding longer than 30 days becomes the patient's responsibility.
CareCredit Payment Program
As a service to our patients, we are pleased to offer the CareCredit card, the nation's leading patient payment program. With CareCredit you can finance 100% of your dental care and there are no upfront costs, no annual fees, and no pre-payment penalties. So, you can begin your treatment today and conveniently pay with low, monthly payments.
CareCredit offers a full range of payment plans so you can find one that works best for you. With the popular No Interest Payment Plans* there are no interest charges if you pay your balance in full within the specified time period. Monthly payments can be as low as 3% of your balance. For procedure fees from $1,000 to $25,000, CareCredit offers 24, 36, 48, or 60 month plan options with low monthly payments available.
CareCredit can be used by the whole family for ongoing treatment without having to reapply. And by using CareCredit for your dental care, you can save your other credit cards for household or unplanned expenses. It only takes a few minutes to apply for CareCredit and you'll receive an online decision in seconds!  Apply Now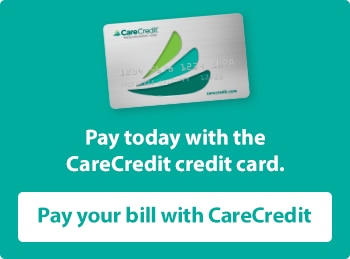 **Our office has the right to set up financial arrangements as we deem necessary.  Certain procedures do not qualify for financing and have to be paid at the time of service.  Your insurance policy is a contract between you, your employer and your insurance company.  After 30 days if no payment is received from your insurance company, the entire balance becomes your responsibility.
If you have any further questions regarding dental insurance policies, payment methods or convenient payment options, please get in touch with us and we will be more than willing to answer them.
[contact-form-7 404 "Not Found"]